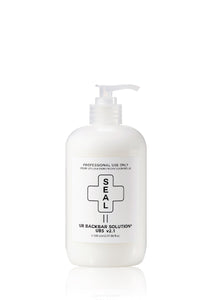 UBS® SEAL STEP2
CLEARANCE ITEM (Limited quantities)
PROFESSIONAL USE ONLY
Hair repair & rebuild deep treatment 
V2.1 
Reconnected bonds will be sealed with STEP2 to restore smooth cuticle and shine to hair.
Excellent hair repair mask treatment 
How to use:
1 SEAL STEP2 is applied generously after all chemical service has been completed and rinsed with water.
2 Leave on hair for minimum 10 minutes then rinse.
3 Follow up with UBS SHAMPOO & UBS HOME to maintain at home.
500 ml/17.86 fl oz